30 maj, 2014
Protein powder is beneficial when you are active but fortunately you don't have to use it only in your shakes!
If you are creative, you can make differents recipes! I personally love to experiment and make awesome snacks!
Here is how I use my protein powder!
In my postworkout shake!
As a snack, blend 1 banana and 1tbsp
peanut butter
and 2dl amlond milk and 1 scoop Body Science Whey protein! Enjoy!
I use
Bake protein
in my muffins recipes by replacing 1/4 of the dry ingredients with it! My muffins taste awesome and still packed with protein!
In my pancakes!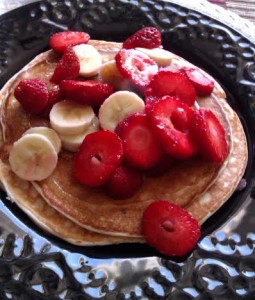 Try this one:
1dl fat-free yogurt
1/2 banana
1 scoop protein powder ( I like to use vanilla)
2dl water
6 strawberries
Blend until smooth! Enjoy!
Try this one:
2dl Fat-freeGreek Yogurt
1/2 banana
Blend all ingredients and Enjoy!
In my oatmeal!
Try this one:Add one scoop protein powder to your usual oats recipe. (I like vanilla!)
Add some blueberries to get freshness!
In my protein fudge!
In my cupcakes!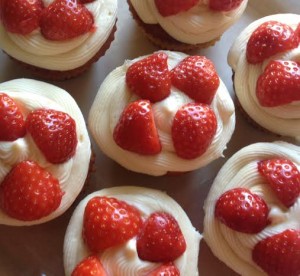 There are much more ways to use protein powder and it's always fun to try new recipes!
Have fun with your protein powder!
Don't hesitate to leave me a comment or share your recipes!