12 augusti, 2014
Today I am going to talk about an important topic when it comes to working out: MOTIVATION! Because there are many and everyone has its own motivation(s).
Motivation is a really important factor when you want to achieve your fitness goal!
And fortunatelly there are many kinds of motivation:
PERSONAL ACCOMPLISHMENT: Being healthy and fit is and should be our first motivation of all! I like to take pictures of myself and compare them to see the results! I like to improve myself and get positive feedbacks from my friends and family and also from my Facebook/Instagram followers!

GOALS: Setting goals is the secret to peak motivation! It's a very effective motivation technique. Some of us have small goals ( losing 5kg or run a 5K) and others have extreme goals (signing up for a fitness competition). It does't matter the degree of your goals as long as they keeps you motivated! I am for example going to enter in November my first Bikini Fitness competition and this is a great motivation!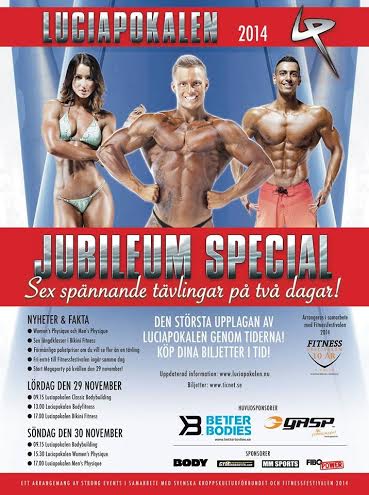 REWARD YOURSELF: Some people will consider trying to reward themself to keep motivated, when I say reward I mean, a trip, a fitness gear/clothes! I actually looove to reward myself with fitness gears each time I reach one of my goals!
CHANGE: Since I started to lift I see more clearly what I want to do with my life and the person who I want to be is emerging slowly! I also use my workout to spend time with myself and I find this moment important for my well-being!
GETTING STRONGER: By setting small goal like increasing reps, weight and cardio! You can also keep a journal of your workouts (weight and reps, nutrition …).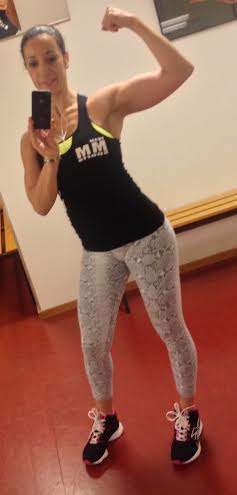 MEDIA: Facebook, Tweeter, Instagram, blogs… these social networks can help you big time get the motivation you need! I personally own a Facebook page called: Soria Wirstam's Bikini fitness journey where I post pictures of myself and many fitness personality! I get positive comments from my followers and this really motivates me!
ENCOURAGE OTHERS: Our own success can encourage others and help them start working out and have a healthier lifestyle!
There are many kinds of motivations depending on the person you are!
You can't expect to stay motivated all the time! Throughout this journey you will face many ups and downs but keep in mind that change is about progression and consistency!
Download yourself a great exrecise playlist to power through your workouts and don't forget to get enough sleep!
Train hard, stay strong, eat clean!
Soria Wirstam